Did you know that Denmark is the 2nd country after the Netherlands that bikes the most? 
Since the eighteen hundred cyclings have been a huge part of the Danes culture., it's as important as Ice hockey or maple syrup is for Canada. 
The bicycling culture is becoming bigger in Amerika, actually, Montreal and Vancouver have been named the most friendly bicycling cities in Canada.
I love to enjoy the city from a bike saddle, but why do we Danes love our bikes so much? 
Yes. I know it's no big surprise for most of us! Using your bike as your primary transport is not just good for you but also for the environment. This is the biggest reason why Danes loved biking. ❤️
You need to get to work or the grocery store anyway, so it's a great opportunity to burn some extra calories and at the same time, benefits the climate.?
"Own less do more" Simple life is a part of the Danes bicycle culture. 
See your city more, and doing the summer you'll get fresh air on your face! You don't need to look for parking spots and you can boost your energy with some cardio.
It's about appreciating the small things in life. ?
With a Cargo Bike, you can do most of the same things as you can with a car!  just saying.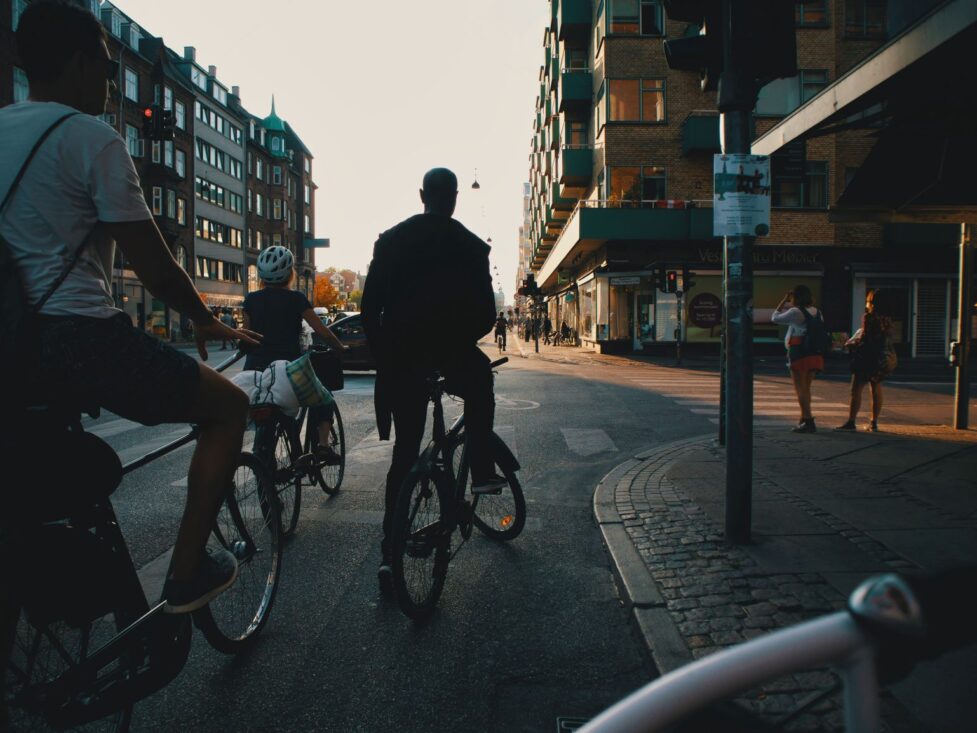 If you ever have been to Denmark, you might have seen by looking at the bike infrastructure, that the bicycling culture is highly prioritized. There are bridges only for bikes, bike paths painted in blue everywhere, and they even have their own traffic lights almost everywhere as well. Lucky Danes! 
But, Canada is on its way to becoming a more bike-friendly country, especially in Montreal. ❤️?‍♂️ Honestly, that makes some SO happy!
Are you as excited as I am about that? ?
You don't need to fight for the last good parking spot, and you can stop almost anywhere for a quick coffee break at your favorite coffee shop.
No more of being stuck on the road because everyone is trying to get home at the same time.
Or driving on public transport with the smell of old sandwiches, or hearing children screaming (Don't get me wrong here! I adore children, but I am not so sure about the screaming part.?)
You can feel free with your bike ✨
Danes love bicycling. They believe by using the bike they are taking care of their own health and the planet. Besides that, is Denmark a super bike-friendly country compared to other counties. The good news (If you like biking) is that Canada is slowly becoming more bike-friendly as well!
Thank you for reading my blog post! I hope you enjoyed it!